Finger foods are fun foods! Here's a collection of 25 Easy Finger Food Appetizers that your friends will love. Most of these appetizer recipe ideas are gluten-free, and many are vegetarian, paleo, or keto! You'll find something for everyone in this round-up of finger food recipes.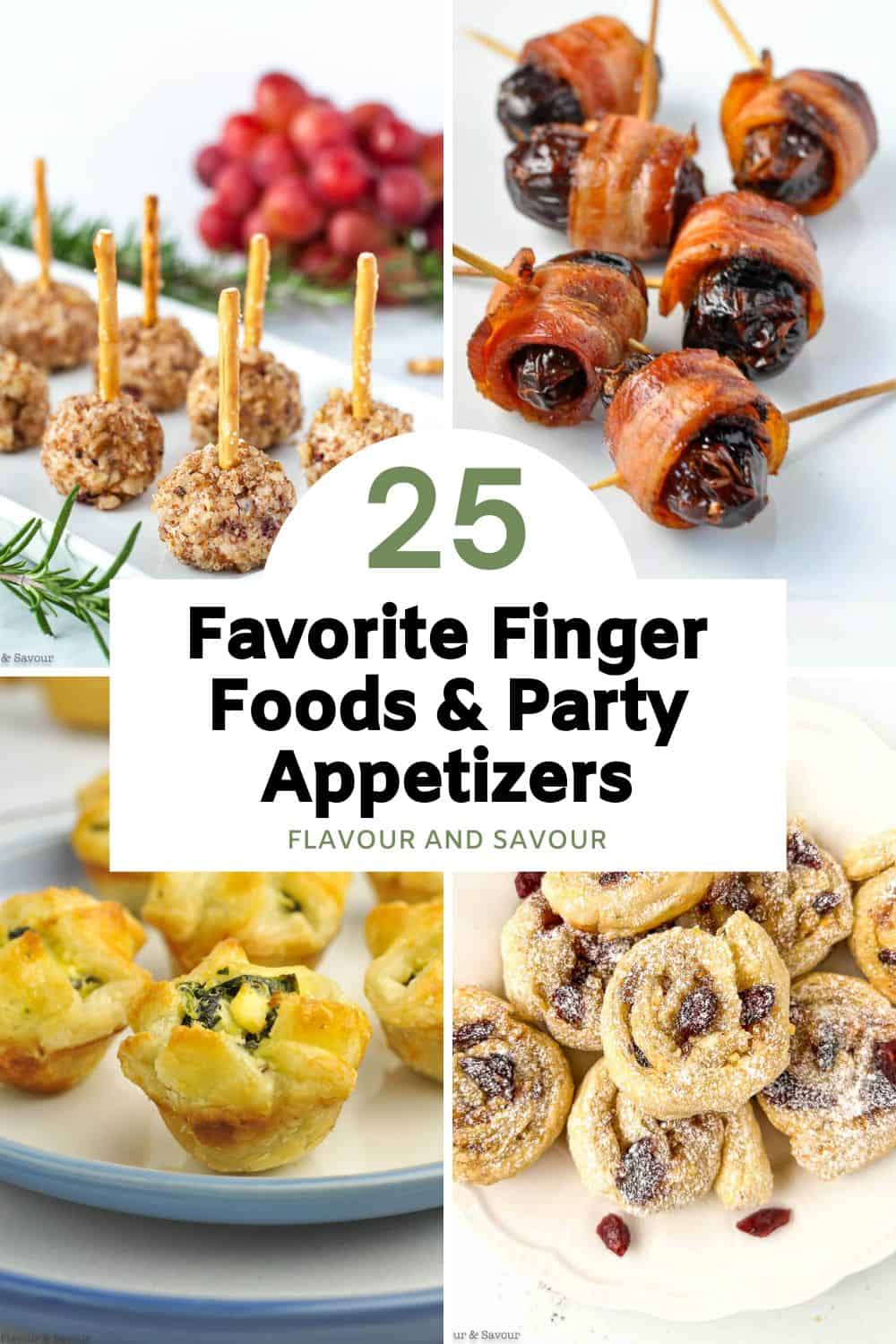 Whether you're planning a happy hour with one other couple, a formal dinner, or a full-scale bash, this round-up of 25 Easy Finger Food Appetizers will give you the appetizer ideas you're looking for when you're deciding what to serve.
If you need just one potluck offering or a full menu of finger foods, this collection of easy appetizer ideas will help with your decision-making. Need ideas for easy finger food recipes for a crowd? Read on!

Jump to:
👍🏼 Tips for choosing finger food appetizers
Tip: It's a good idea to have extra finger foods on hand in case your guests have larger appetites or if unexpected guests show up. You can also adjust the quantity based on your knowledge of your friends and the overall menu you're planning. Ultimately, the goal is to have enough variety and quantity to keep your friends satisfied!
25 Easy Finger Food Appetizers your friends will love
21. Puff Pastry Cranberry Brie Pinwheels
22. Puff Pastry Spinach Artichoke Pinwheels
23. Puff Pastry Pizza Tarts
24. Air Fryer Bacon-Wrapped Dates
25. Mini Crustless Smoked Salmon Quiches
More crostini recipes
When you make one of these finger food appetizers, let me know which ones you tried in the comments section below. I love hearing when you've made one of my recipes!