Here are 9 easy healthy dip recipes! All 9 are cold party dips that can be made ahead. Scroll down for feta cheese or cream cheese dips or avocado-based dips. All are proven crowd-pleasers!
Every party needs a dip! Dips are a a party standard, primarily because dipping is fun way to eat! I've rounded up 9 cold dip recipes that are easy to make for your next get-together. Whether you're looking for a dip made with cream cheese or feta cheese, dip recipes for chips or for veggies, any one of these healthy dip recipes will be a crowd-pleaser.
Best of all, these are all dips you can make ahead of time, letting you relax and enjoy your company!
Serving Ideas for Cold Party Dips
What to serve with one of these healthy dip recipes?
Veggies: Crisp raw vegetables are always popular. Try everything from A to Z: asparagus, carrots, cucumber spears, broccoli or cauliflower florets, kohlrabi sticks, peppers, raw mushrooms, snap peas and more.
Chips: Tortilla chips or scoops, sturdy potato chips, pita chips or veggie chips.
Crackers: provide a variety of crackers, including some with whole grains, and some that are gluten-free.
Depending on how much dip you make, consider putting it in two smaller bowls rather than one large one. In this way, your guests won't feel like they're all reaching for the same bowl!
If you think you've made more than you'll need, save part of it in a separate bowl in the fridge for another time. Dip that has been left to sit out at room temperature for hours may spoil and should not be saved.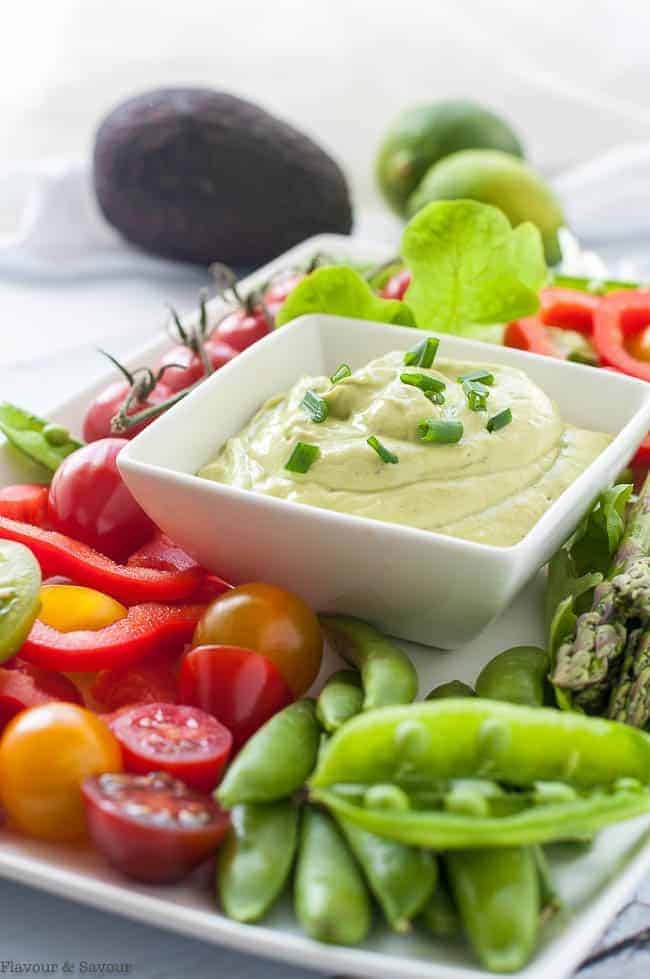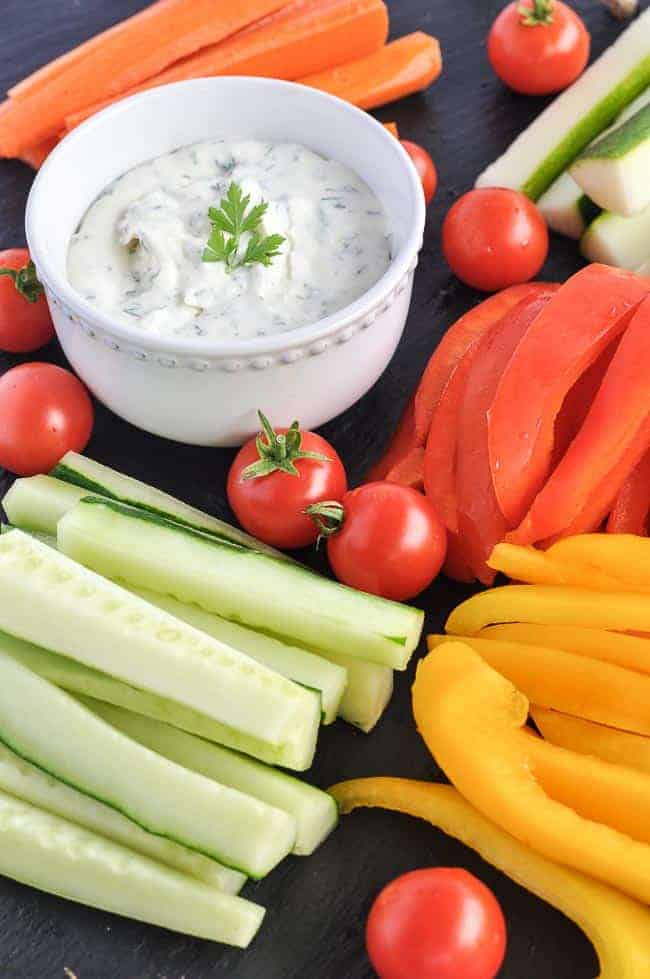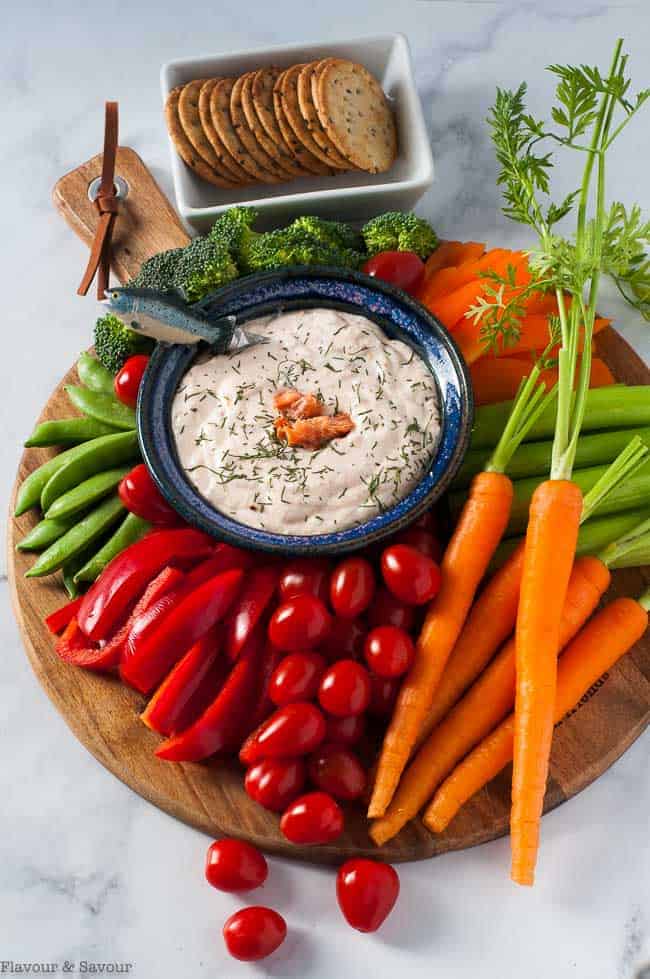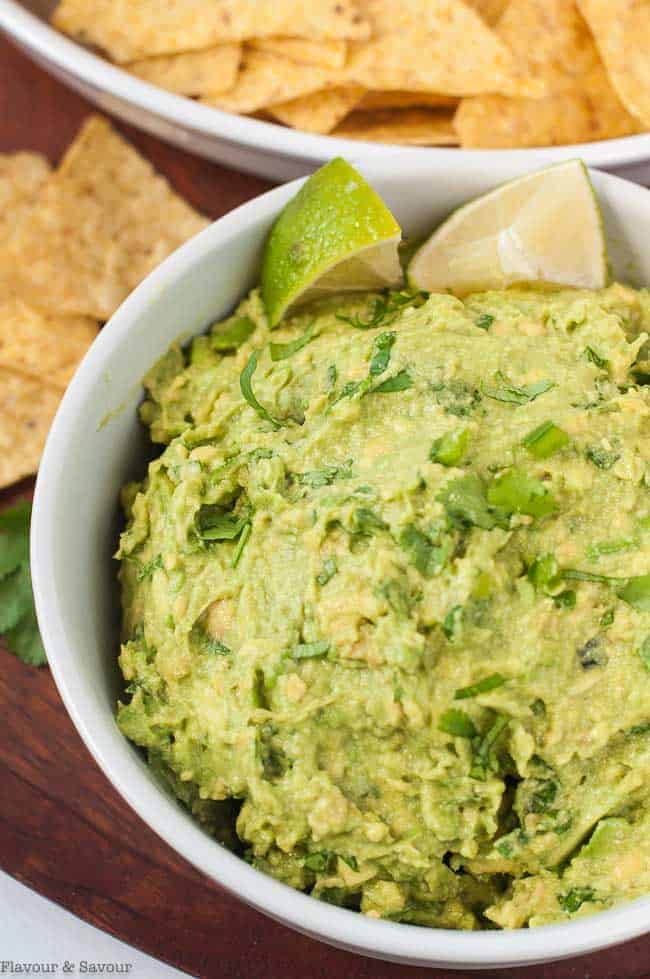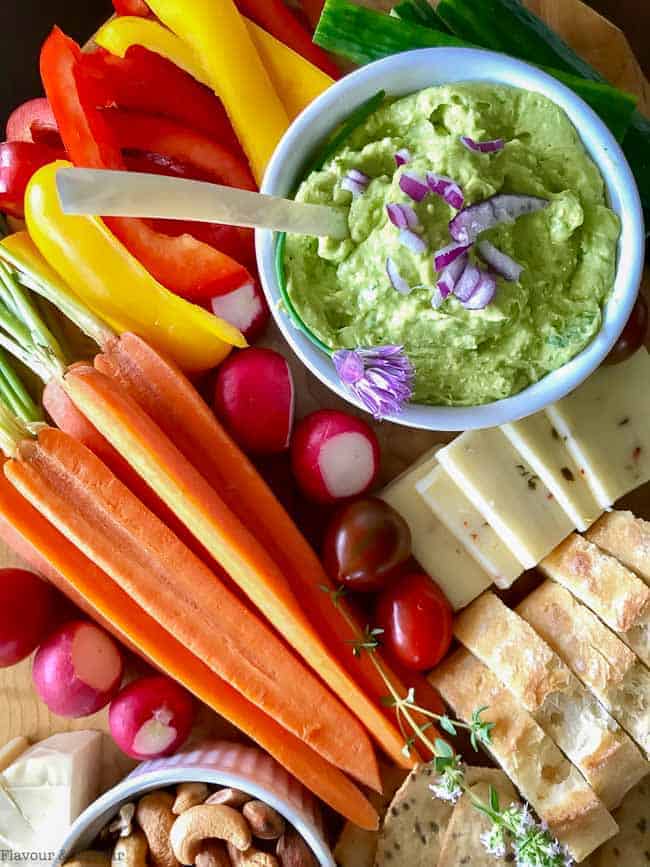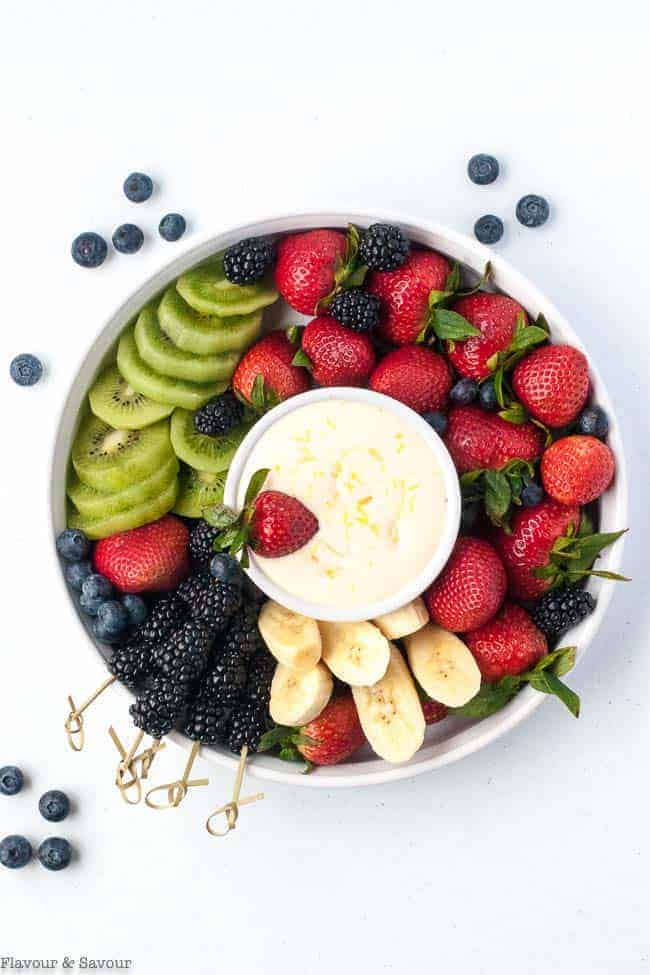 Which one will you make first?
Love making appetizers for your get-togethers?
You'll find lots of inspiration in these recipe collections!
This post contains affiliate links. If you click on any of the affiliate links and make a purchase within a certain time frame, I'll receive a small commission. The third party pays the commission, not you. I am a participant in the Amazon Services LLC Associates Program. It's an affiliate advertising program designed to provide a means for me to earn fees by linking to Amazon.com and affiliated sites.