I've rounded up 10 of my favourite gluten-free apple recipes--and none of them are pie!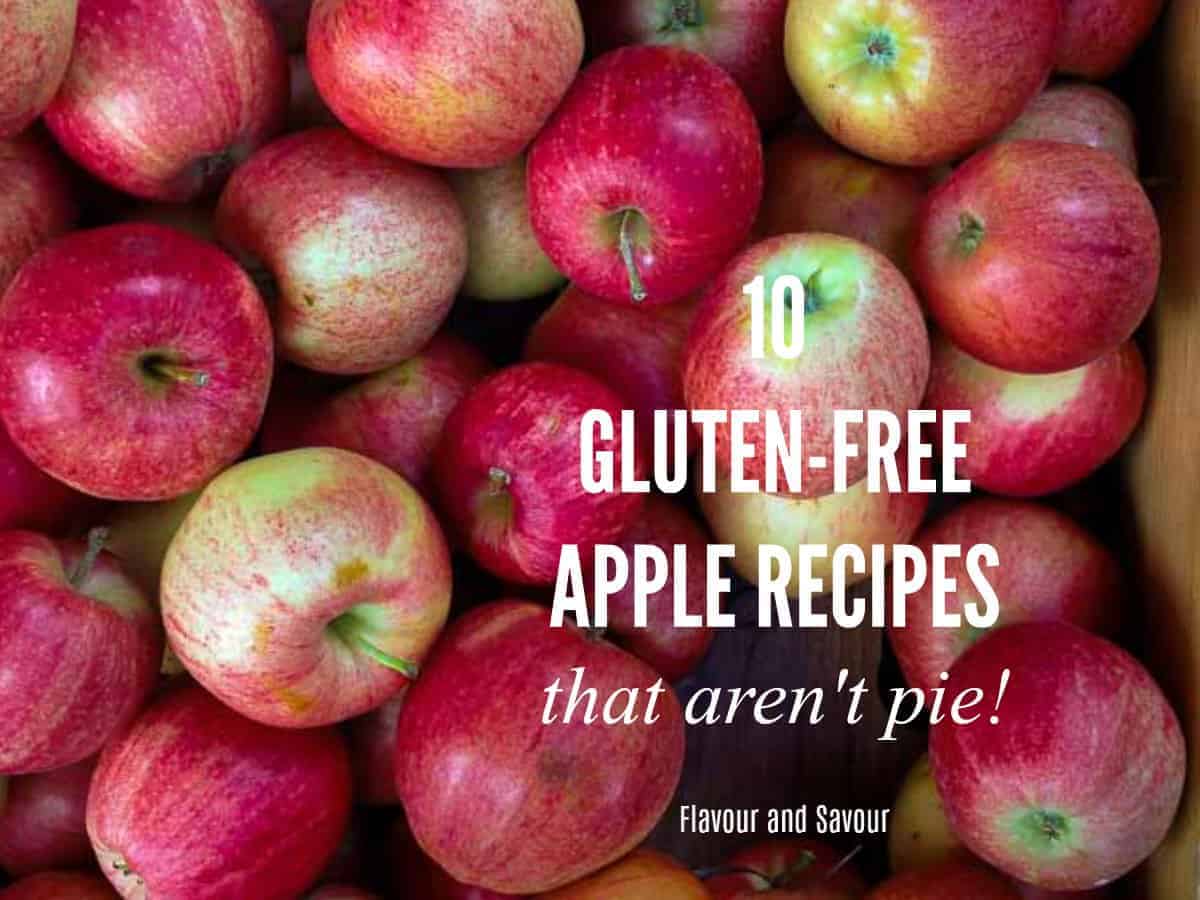 Fall brings apples of all varieties. Apples are such a healthy and versatile fruit. They're delicious in muffins and quick breads, or in cookies and cake. Have them in a yogurt parfait for breakfast, in a salad for lunch, and with chicken for dinner. And of course, make an apple crisp. I saved my favourite recipe for last. Enjoy!
Gluten-free apple recipes
Gluten Free Apple Crumble Breakfast Parfait
Tastes like dessert--for breakfast!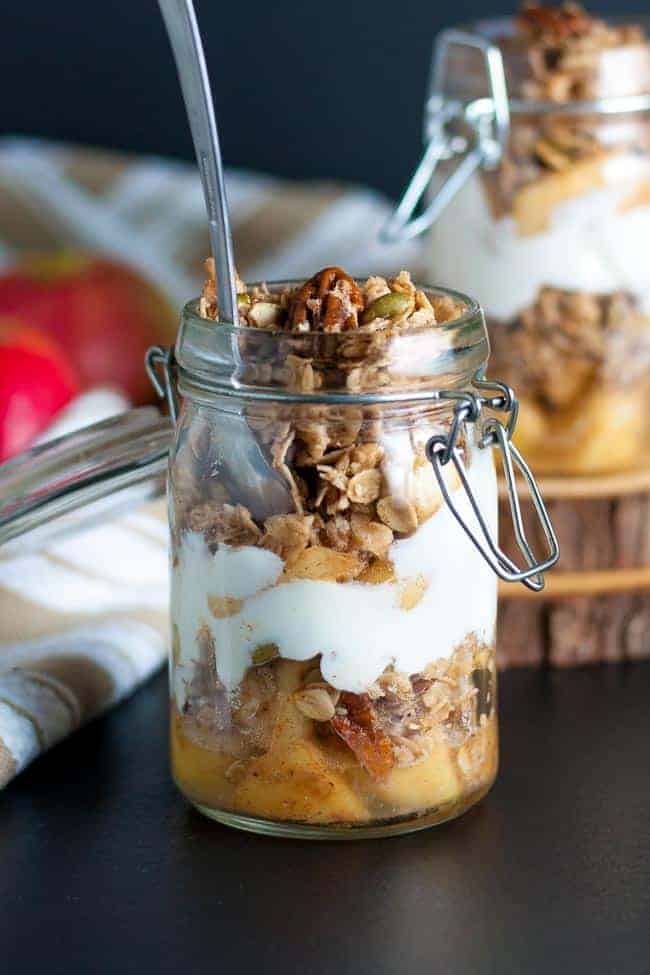 Gluten Free Apple Cinnamon Coffee Cake
You'd never guess it was grain-free!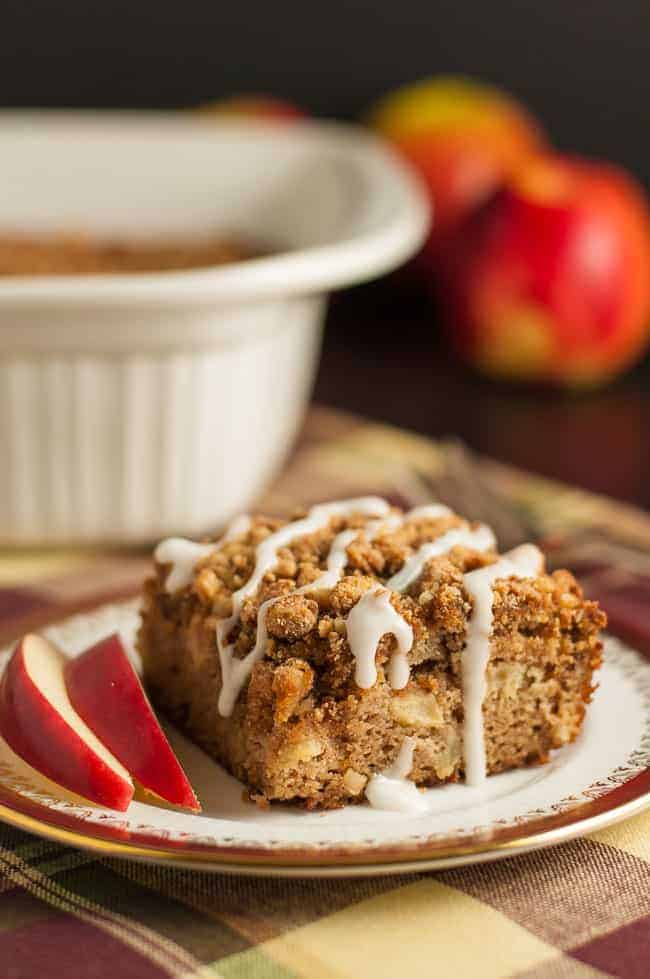 Grain-Free Apple Cranberry Bread with Pecan Glaze
Tender quick bread, topped with a naturally sweet glaze made from pecans, maple syrup and coconut oil. A healthy coffee-time snack!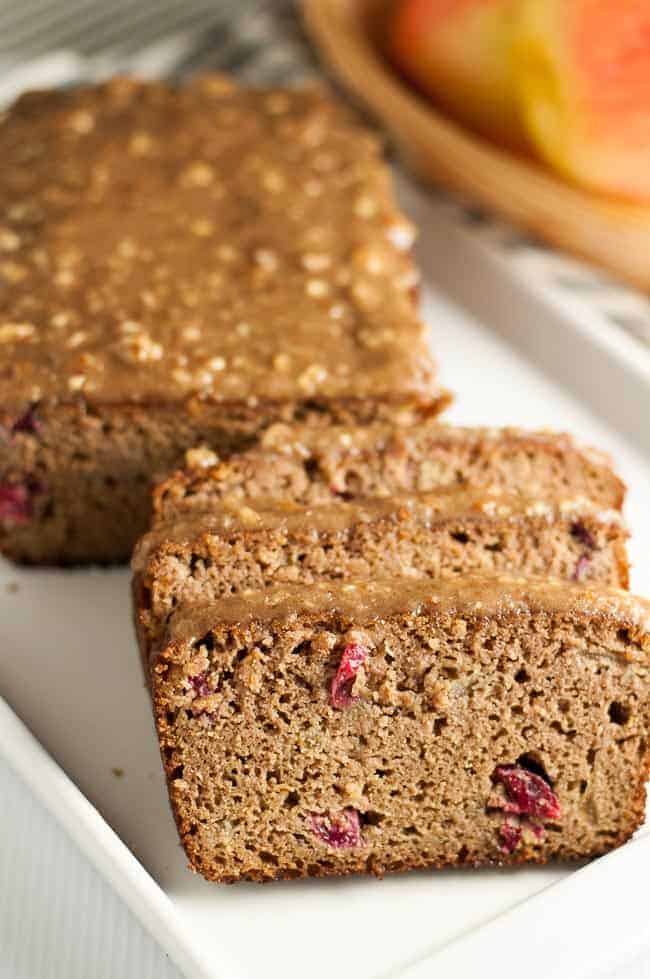 Mason Jar Apple Blackberry Crumble
Mini Mason jars of Apple Blackberry Crumble make ideal desserts for camping, picnics or for make-ahead freezer desserts. Apple blackberry crisp in a jar!
Grab and Go Apple Oatmeal Breakfast Muffins
They're gluten-free and dairy-free, but they're packed with protein to keep you satisfied all morning. Grab one and go!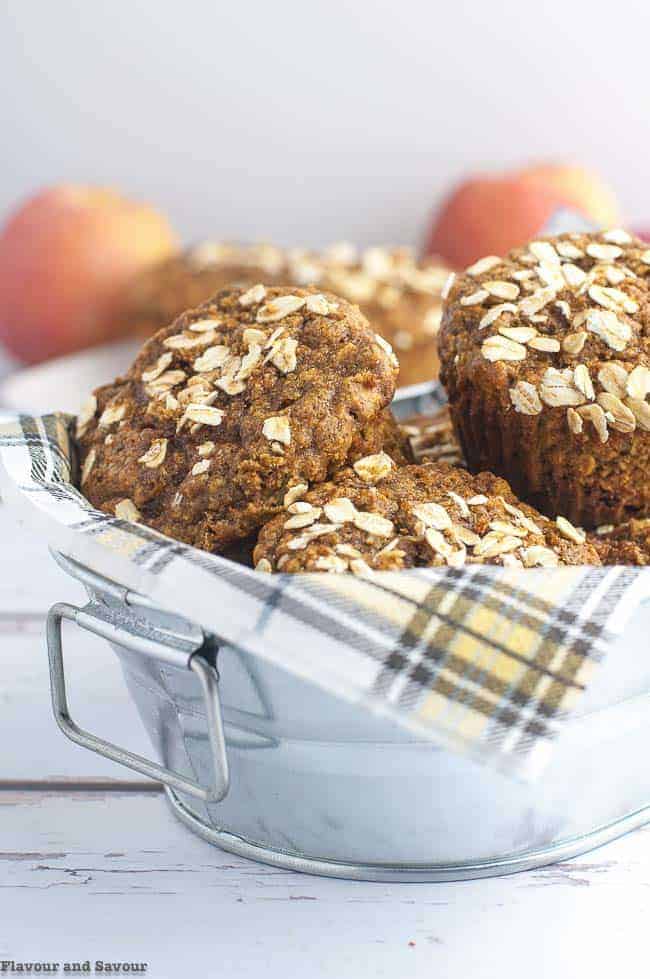 Make your home smell heavenly with this Apple Cinnamon Granola or follow this easy guide to create your own favourite flavour combinations.
Crispy Fennel Apple Chopped Salad with Walnuts
Up your salad game with this tasty Fennel Apple Chopped Salad with Walnuts and Feta Cheese. Full of Mediterranean flavours, this makes a crunchy side salad. Plan to make extra for brown bag lunches!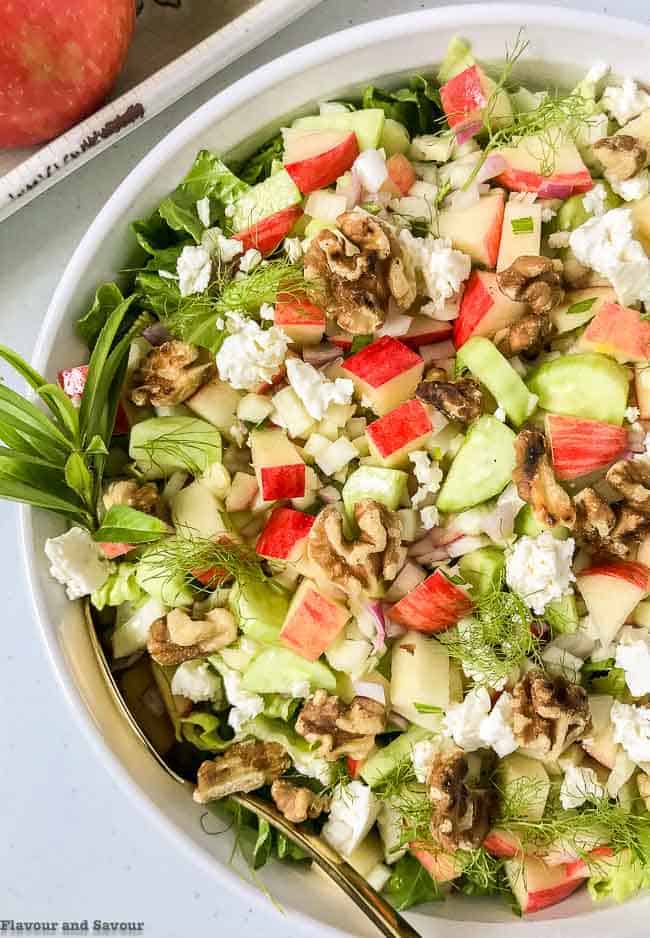 Fennel Apple Chicken Salad with Pumpkin Spice Pecans
Savour the flavours of fall with this Fennel Apple Chicken Salad. Made with pre-cooked or rotisserie chicken, it makes a healthy salad for two for lunch or a light dinner.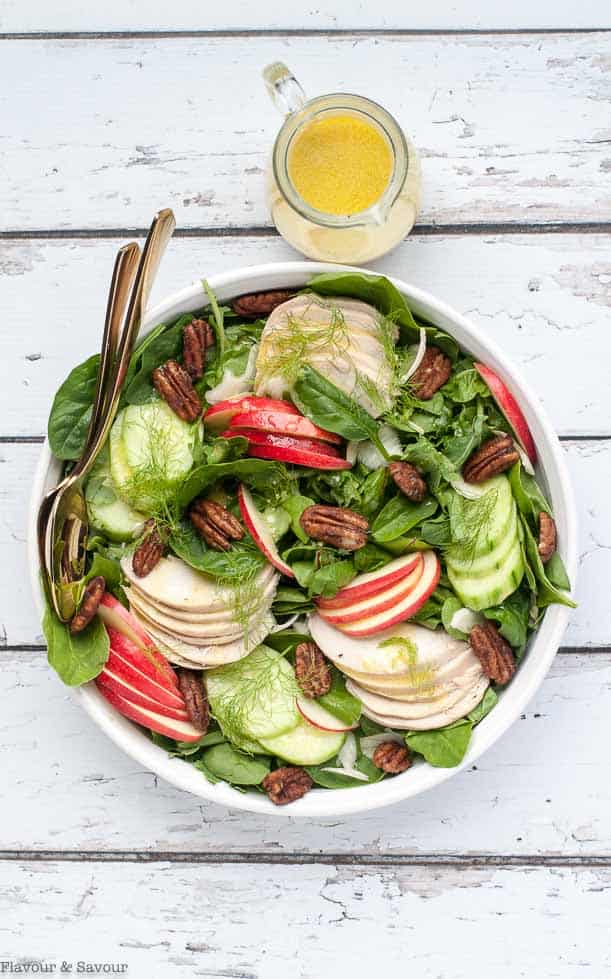 Apple Crisp with Salted Caramel Bourbon Sauce
My favourite! Try this twist on a traditional apple crisp recipe, made gluten and dairy-free and topped with a paleo salted caramel bourbon sauce.